Rhodes wedding venues are renown worldwide. From cute chapels by the seafront to roof top terraces to 5 star hotels and beach weddings. There is a wedding venue in Rhodes for everyone.
Rhodes is one of the largest of the Dodecanese islands and known for its stunning beaches, ancient architecture, ruins and of course the wonderful charming villages and cuisine!
It is a firm favourite with couples and families due to the excellent facilities and venues on offer throughout the island. It's also great value for money too!
In Rhodes we can offer you a hand-picked selection of beautiful wedding venues in which to celebrate your wedding, from charming white washed chapels to the beautiful, peaceful Kalithea Spa!
For a beach wedding, there is no better place than Rhodes for expansive soft sandy white beaches some with a rocky cliff face for a more dramatic backdrop!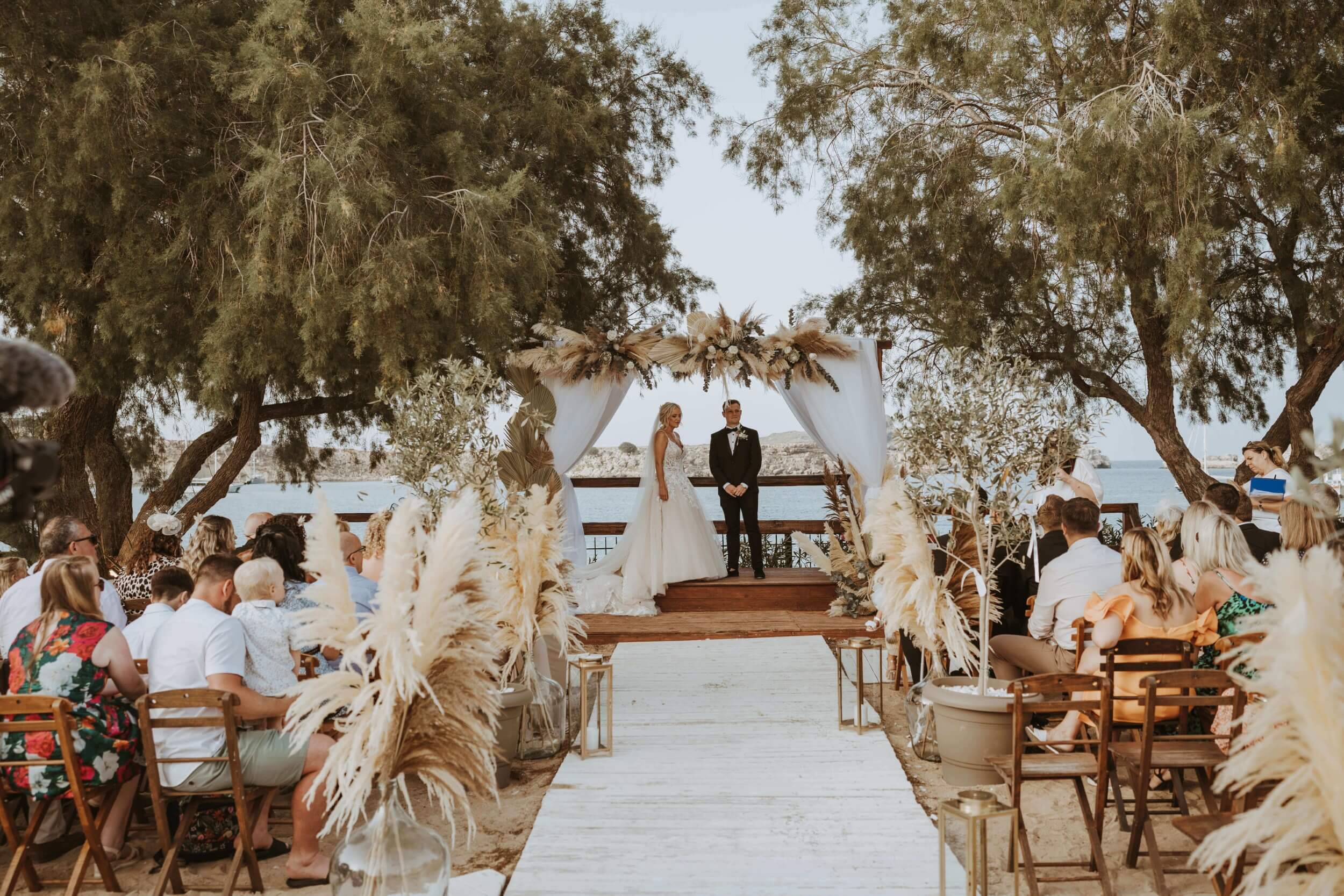 https://thebridalconsultants.com/wp-content/uploads/2021/07/Zoe-and-Corey-Beach-Wedding-Rhodes-the-Bridal-Consultant-40.jpg
1667
2500
The Bridal Consultant
https://thebridalconsultants.com/wp-content/uploads/2019/10/logo.png
The Bridal Consultant
2021-07-05 09:21:38
2023-09-19 14:33:31
Starry Skies Wedding & Reception
https://thebridalconsultants.com/wp-content/uploads/2021/06/St-Pauls-Chapel-the-bridalconsultant-6.jpg
376
564
The Bridal Consultant
https://thebridalconsultants.com/wp-content/uploads/2019/10/logo.png
The Bridal Consultant
2021-06-24 10:51:16
2023-04-18 14:57:23
St Pauls Chapel Lindos Wedding
https://thebridalconsultants.com/wp-content/uploads/2021/05/St-sophia-chapel-rhodes-the-bridal-consultant-7.jpg
523
800
The Bridal Consultant
https://thebridalconsultants.com/wp-content/uploads/2019/10/logo.png
The Bridal Consultant
2021-05-26 12:48:29
2023-04-18 14:57:57
St Sophia Chapel Lindos, Rhodes
https://thebridalconsultants.com/wp-content/uploads/2020/11/luxury-private-terrace-rhodes-by-the-bridal-consultant-16.jpg
800
1200
The Bridal Consultant
https://thebridalconsultants.com/wp-content/uploads/2019/10/logo.png
The Bridal Consultant
2020-11-25 11:27:36
2023-04-18 15:04:16
Sheraton Hotel Rhodes Wedding Venue
https://thebridalconsultants.com/wp-content/uploads/2020/02/Seafront-Chapel-Wedding-in-Rhodes-The-Bridal-Consultant-3.jpg
800
1200
The Bridal Consultant
https://thebridalconsultants.com/wp-content/uploads/2019/10/logo.png
The Bridal Consultant
2020-02-09 11:28:07
2023-04-19 11:40:41
Seafront Wedding Chapel Lindos, Rhodes
https://thebridalconsultants.com/wp-content/uploads/2020/02/Lindos-Beach-Wedding-in-Rhodes-The-Bridal-Consultant-2.jpg
800
1200
The Bridal Consultant
https://thebridalconsultants.com/wp-content/uploads/2019/10/logo.png
The Bridal Consultant
2020-02-09 10:50:30
2023-04-19 11:40:49
Lindos Memories Beach Wedding in Rhodes